Seminar Ondernemen in Zuid-Frankrijk
Seminar Ondernemen in Zuid-Frankrijk
Over dit evenement
Categorie

Business Network

Datum

22 okt. 2021

Locatie

Saint-Paul-de-Vence
Voor alle Nederlandse ondernemers die reeds actief zijn in (Zuid) Frankrijk maar ook diegenen die plannen hebben op een professionele activiteit op te gaan zetten in Frankrijk, organiseert DNC Business Network in samnewerking met Global Executive Events het seminar 'ONDERNEMEN IN (ZUID) FRANKRIJK'. Het seminar vindt plaats op 22 oktober 2021 in Saint-Paul de Vence (vlakbij Nice)

Via 7 uiteenlopende gastsprekers zullen verschillende aspecten worden belicht waarmee ondernemers in Frankrijk te maken krijgen of hebben. Het zal gaan om hele praktische tips en informatie.
Als extra service voor Nederlanders uit de buurt is er die dag het Mobiele aanvraagstation voor Paspoorten en ID's van de Nederlandse ambassade aanwezig.
VOERTAAL: De voertaal van het seminar is Nederlands mogelijk 1 spreker Engels.
Voor wie interessant?
Dit Seminar is speciaal bedoeld voor alle Nederlandse ondernemers die reeds actief zijn in (Zuid) Frankrijk en tevens ondernemers die de stap naar Frankrijk zouden willen maken.
Het seminar is georganiseerd voor de Nederlanders:
a) Woonachtig in Frankrijk.
b) Die momenteel naar Frankrijk verhuizen.
c) Die geïnteresseerd zijn in het openen van een kantoor, bestaande zaken in Frankrijk willen uitbreiden, enz.
d) Non-profit organisaties.
e) Ondernemers, particulieren, alle Nederlandse clubs in Frankrijk.
f) Bedrijfsleiders uit Nederland.
Het goede nieuws is dat dankzij een hybride event een veel grotere doelgroep bereikt zal worden.

Programma
09:30 Welkom gasten koffie & thee
10:00 Welkomstwoord organisatie
10:30 Workshop
11:00 Sprekers
11:30 Pauze koffie, thee
12:00 Sprekers
13:00 Netwerklunch sprekers (Optioneel)
14:15 Sprekers
16:45 Pauze koffie, thee en fris
17:15 Sprekers
17:45 Matchmaking Sessie
18:15 Afsluiting Seminar
18:30 Aanvang Network borrel
19:30 Einde

Onderwerpen
De workshops, lezingen en match making sessies zullen de volgende onderwerpen bevatten.
Starten van een bedrijf.
Pensioenopbouw in Frankrijk.
Verbeter je sales skills in Frankrijk.
Franse subsidies voor ondernemers.
Onroerend goed aankoop-verkoop.
Interessante Nederlandse ondernemer in Zuid-Frankrijk.
Bedrijfsfinanciering.
Bedrijfsovername.
Omgaan met de Franse belastingdienst.
Franse fiscaliteit.
Franse cultuur, zakendoen in Frankrijk.
Olympische spelen, Circulaire economie en alternatieve energie zoals Zonne-energie en Waterstof.
Matchmaking tussen Nederlandse ondernemers en lokale Nederlandse en Franse bedrijven en instellingen .
Matchmaking tussen Bedrijfsleiders uit Nederland ( FT 500 -FT 1000,enz) en Franse bedrijven en instellingen.
Succesvolle werkende Nederlanders in Frankrijk.
Sprekers
Chris Pether
Founder and Managing Director at PeopleSmart SAS
Multi-lingual (fluent German, English, French) International Executive with 28 years experience in telecomm, aeronautical ,high-tech, retail, pharmaceutical, agro-chemical, steel, oil & gas, legal, financial, service, industrial, inter-governmental and consulting industries. Coaching experience is predominantly in cultural differences, sales, people management & leadership, communication and motivation globally. Facilitation experience is in the area of action learning and executive conferences. Consultancy experience is in setting up new businesses across Europe and recruiting the right talent and teams to achieve business success.
Philipp Hellings
Managing partner of Isobel Audit Consulting accountants office specialized in assisting Benelux companies in France
Expert comptable company in Paris specialised in full externalisation of the financial and administrative tasks of subsidiaries of foreign groupes in France including payroll, setup of integrated systems reporting and much more. We speak English, Dutch, German, and of course French www.isobel.fr
Michael Pistecky
Hoofd Economisch Beleid en Ondernemen - Ambassade Parijs
Experienced diplomat with a demonstrated history of working on geopolitical issues. Skilled in public affairs, high networking, the politics of international law issues, energy and climate policy and global economic challenges. Strong academic track record and oustanding language skills with profiency in English, French, German, Czech, Dutch and a basis in Russian, Arabic and Spanish. Runner and long-distance cyclist.
Steven Zaat
Chief Financial Officer Air France
Steven Zaat, currently serving as CFO of Air France, has succeded Frédéric Gagey as Air France-KLM Group CFO, on July 1st, 2021.
Steven Zaat has over 20 years of experience in the airline industry. He joined KLM in 2000 where he held various finance positions within the Engineering and Maintenance Division and subsequently as VP Finance Alliances and Head of Audit, where he was working closely with Mr. Gagey, then Managing Director and CFO of KLM. In 2014, Steven joined the Air France-KLM Group, as VP Finance & Control of the Engineering and Maintenance Division. In 2015, he became SVP Corporate Control of Air France-KLM. He was appointed CFO of Air France in July 2019. Steven Zaat holds a degree in economics and business studies from Rotterdam's Erasmus University and a Certified Controller post-graduate diploma from the Amsterdam Vrije University Controllers Institute.
Mr Jean-François Royer
Jean François Royer is CEO at risingSUD,
RisingSUD is the agency that is leading economic development & innovation in Region SUD Provence-Alpes-Côte d'Azur, in Southern France.
Previously, JF Royer was leading Real Estate & Business Development at Marseille Euroméditerranée, the largest urban renovation and economic development operation in a city center in Europe. For +10 years he has promoted the 3rd business district in France and one of the largest Media Park in Europe.
He has been involved in many investment projects, including DHL, Expedia.com, Toyoko Inn Hotel, Cosco, NYK, NTT Docomo, Infosys, Fast Retailing…
Jean François Royer is a graduate from Kedge Business School.
Joris Houtman
Nl bedrijven op de Franse markt ondersteunen NBSO LYON (NL Ambassade) - Chief Representative
22 jaar ervaring in meetings met leiders wereldwijd actief in handel, de Matchmaker voor duurzame zakeenrelaties. Ondernemer, Expert en Consultant in business, communicatie, marketing & events; meertalig, netwerker 'pursang' en doelgericht. Een creatieve 'One team player', diep begrip van multiculturele omgevingen met sterk vermogen om met verschillende belanghebbenden om te gaan in complexe contexten. Mijn focus, KISS = Key Ideas for Sustainable Success.
Anouk Zoet
Business Director at Netherlands Business Council France
The Netherlands Business Council France is a vibrant member's organization, accessible to all, where entrepreneurs, SME's, multinationals and managers can network, learn, revolutionize and grow: a link between doing business in the Netherlands and France, public institutions and private entities, as well as national and regional markets in France.
Sponsoren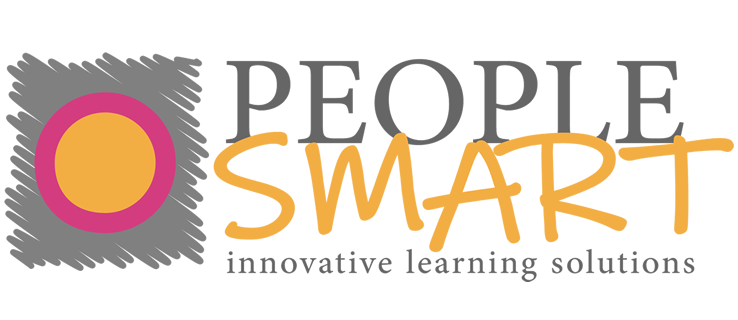 PeopleSmart provides bespoke consulting services including coaching and innovative learning solutions, both virtual and in person, to organizations in many countries, cultures and languages, focusing on leadership and people development in the context of digital transformation, change management, culture change and the increasing need for Emotional Intelligence. PeopleSmart has helped thousands of leaders and management teams accelerate growth through a dedicated network of 90+ consultants working globally, providing a broad range of Consulting, Coaching and Learning Services to a wide variety of industries and clients in over 20 languages by offering practical, easy to implement and effective interventions.



Eugene van Nieulande is owner of several companies in France. His experience and passion for new business development have delivered him very successful results in companies like PHILIPS, MARS etc. during the past 20 years. One of his strengths is connecting people & creating new networks. His company offer services like:
Scouting for Corporate companies, start-ups & PME'S: a unique scouting service whereby we will go through your innovations & portfolio. The next step can be an introduction to several well-known corporate companies and or reliable distributors & retailers
Agreements: We will find the most suitable partners for you with the goal to realize orders and generating sustainable business growth. www.nieulandesolutions.com.
Locatie
Het Seminar vindt plaats in Hotel, Restaurant en conferentie centrum La Vague de St Paul.
LA VAGUE DE SAINT-PAUL
Chemin des Salettes
06570 St Paul de Vence
www.vaguesaintpaul.com
Vervoer
Het historische kunstenaarsdorp Saint-Paul de Vence ligt op ongeveer 20 minuten rijden van het vliegveld van Nice. Vanaf het vliegveld gaan er bussen naar Vence en Saint-Paul de Vence die (2 euro). Vanaf daar is het nog een half uur lopen of u neemt een Taxi, binnenkort meer info over de shuttlebus.
Bij het seminar locatie is er ook voldoende gratis parkeergelegenheid.